The massive army of migrant workers that once fuelled an economic boom is getting old and has grown reluctant to take on jobs far from home, an official survey has found.
The average age of the migrant workforce is now 39, with the number of those who leave their hometowns for work in the cities falling 1.1 per cent last year, according to the National Bureau of Statistics' annual survey of migrant workers, released on Friday.
The size of China's migrant workforce grew 1.5 per cent to 281.71 million at the end of last year, the report stated.
Lawsuit by Chinese migrant workers could allow access to pensions for their peers
But those who left home for jobs decreased for the fifth consecutive year, with the number who went to cities dropping by more than 1.5 million.
Younger workers have also been slow to replace their older counterparts. Workers born after 1980 accounted for 49.7 per cent – less than half – of the total migrant workforce last year, according to the report.
The workforce's average age of 39 was a slight increase from 38.6 the previous year.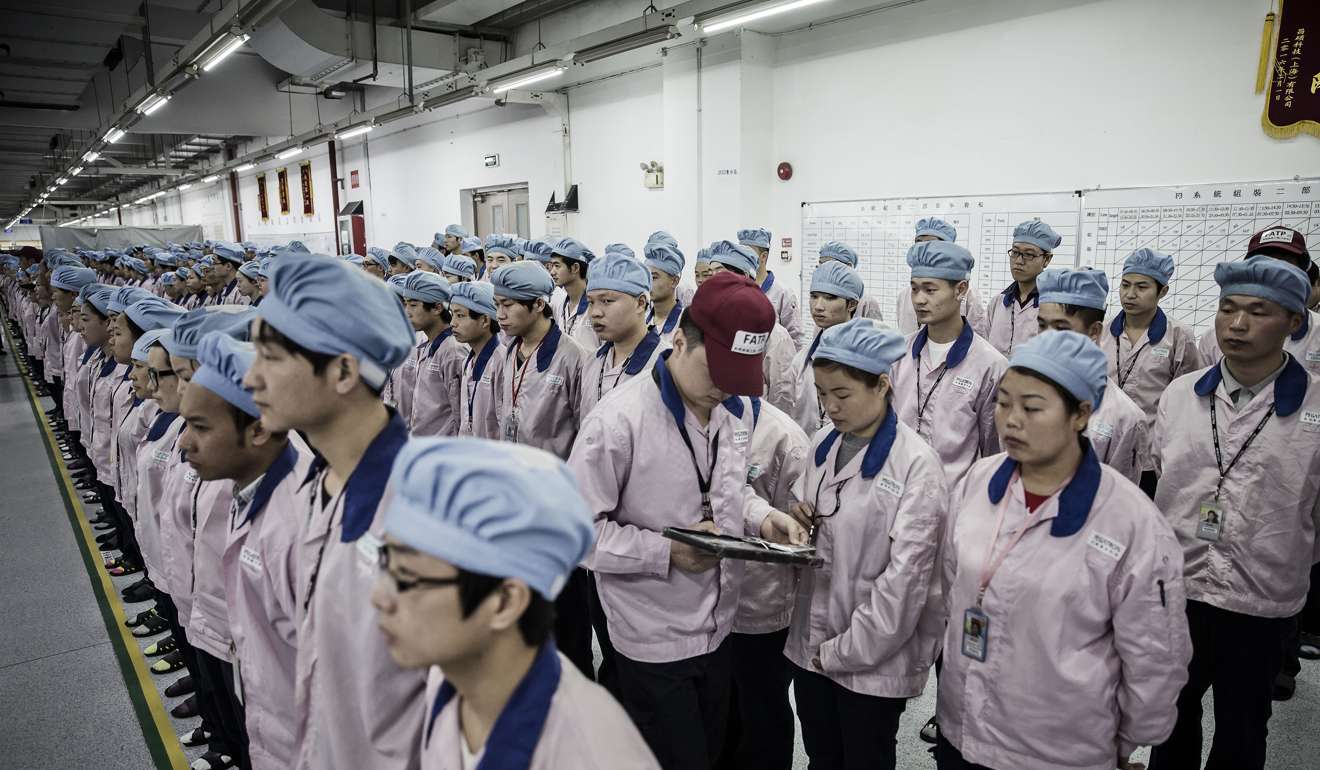 Workers' average monthly salary was 3,275 yuan (US$475), with those in eastern coastal areas earning more than workers in the west. The average salary was 3,072 yuan in 2015.
Over the years, the flow of labour has moved inland from coastal areas, with the western provinces attracting more labour than other parts of the country.
As China's economy shifts its growth from investment to consumption, many workers are leaving factory assembly lines and construction sites to take on jobs in the service sector, such as in distribution and retail.
Life for China's migrant workers: dorm that looks like prison
The survey found a slight improvement in overtime work conditions, with fewer overdue wage payments.
However, the number of those without labour contracts rose, meaning more workers were taking on odd jobs.
The survey has tracked more than 237,000 migrant workers every year since 2008.
From 2015, the survey included a new section studying urbanisation among the workers, based on face-to-face interviews with a random sample of more than 40,000 workers in cities across the country.
By Sidney Leng
SCMP